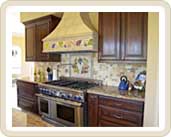 Decks are becoming more and more popular for many homeowners. A well-planned deck can transform your backyard into a roofless sanctuary for relaxation and entertaining that also accentuates your home's distinct style.

A custom deck or brand new porch from Eppinette Construction LLC will add beauty to your home and value to your life. It can be an ideal place to host a family or neighborhood "get together" or simply the perfect place to sit back and relax. We build and customize your deck so that it blends in with your present home design and terrain.

Every deck, porch and outdoor living space is different depending on the design, square footage, desired features, etc. Contact Eppinette Construction LLC and we will help you choose exactly the right deck for your family's maximum outdoor enjoyment for years to come.